Foxfield's Spring Races will look a little different in 2022. Foxfield is debuting the New Orange Entertainment Park, updating its alcohol policies, and offering ways to reduce race day trash.
The New Orange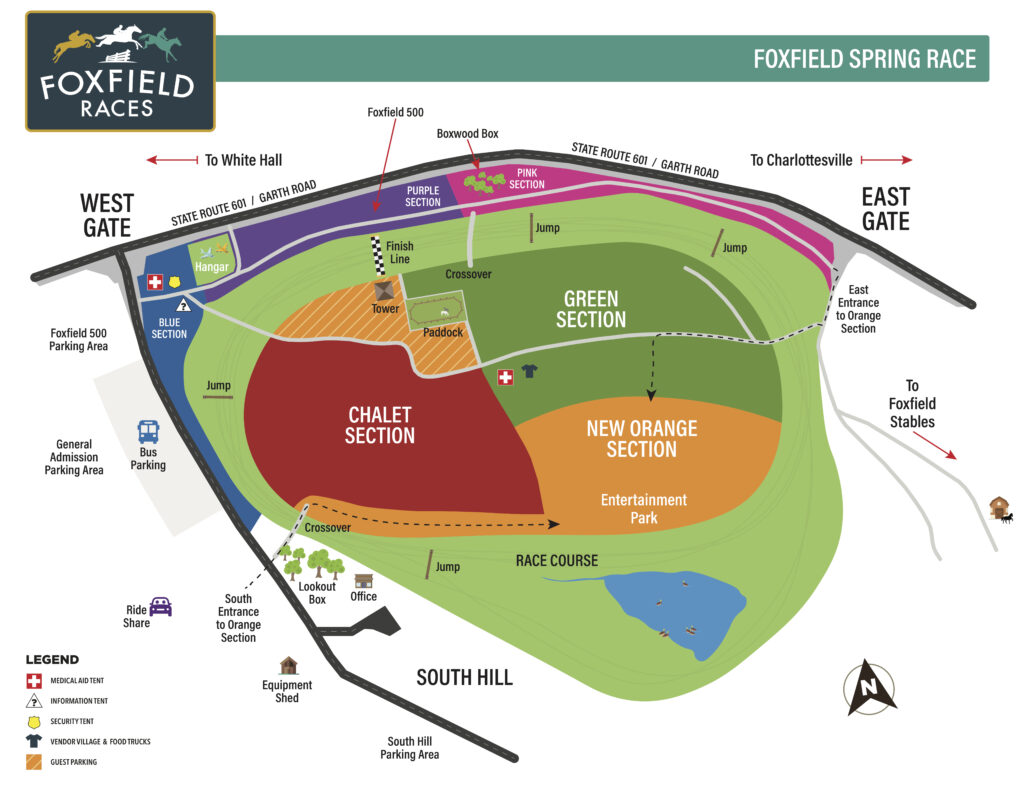 Hosting general admission ticket holders, the New Orange Entertainment Park offers a unique and fabulous race day experience new to Foxfield. Maybe you will watch the race on the rail as horses and riders head over multiple jumps or catch the finish on the large video wall, or maybe you will enjoy live music, local food trucks, and drinks from local distributors. Join us in the New Orange with your general admission ticket for all the fun!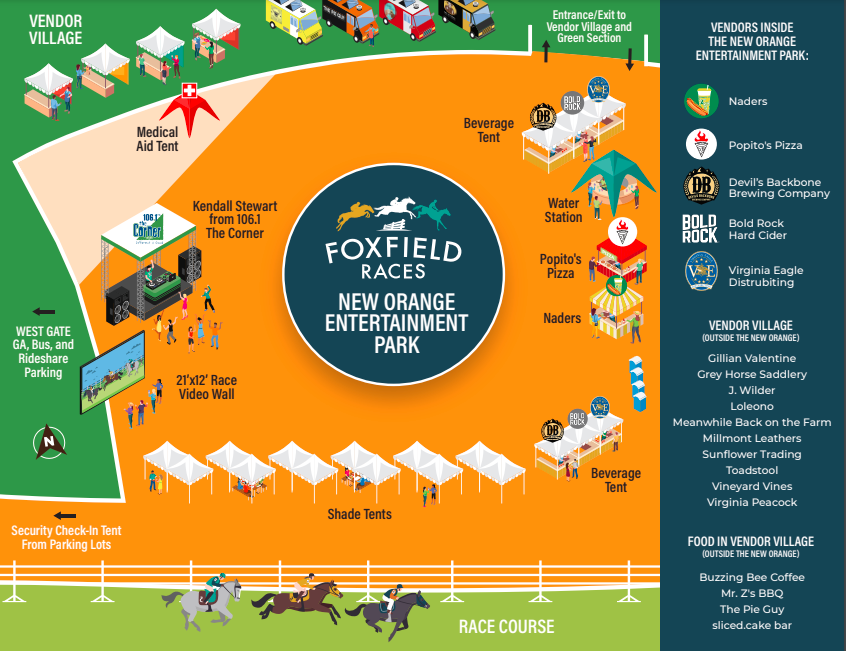 Alchohol Policy
For each tailgating space (single car), the maximum amount of alcohol allowed is 2 fifths of hard alcohol, 3 bottles of wine, and 3 six-packs of beer/seltzer/cider. Attendees parking in general admission will not be allowed to bring alcohol to tailgating spaces.
Attendees in the New Orange section will not be allowed to bring alcohol in or out of the section, but those ages 21 and over can purchase beer, seltzers, and more in the new Entertainment Park.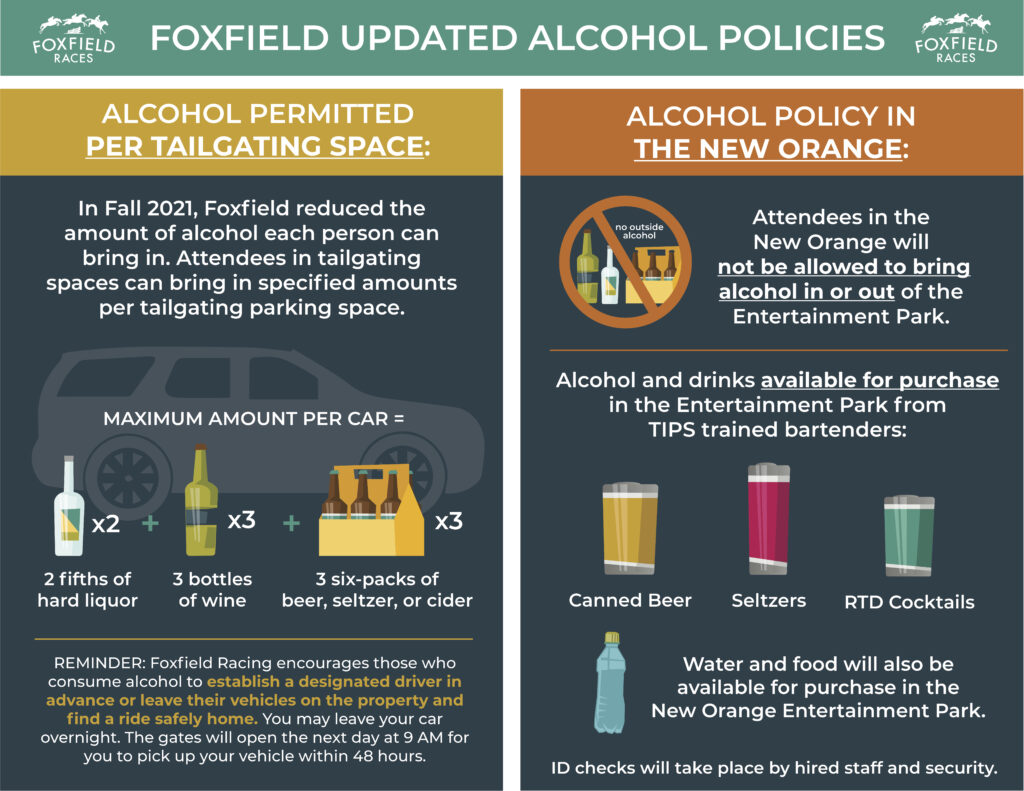 Conservation of the Property
Foxfield encourages all attendees to reduce trash and waste left behind on the property. With a large emphasis on maintaining the beauty of the property, Foxfield will provide trash bags at each tailgating space, ten Van Der Linde Recycling dumpers throughout the course, trash cans throughout the property, and a day of cleaning crew. Please look for all these resources to help us accomplish our mission.