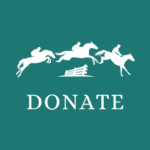 Founders Circle
---
Support for the mission at Foxfield is welcome and appreciated by our community.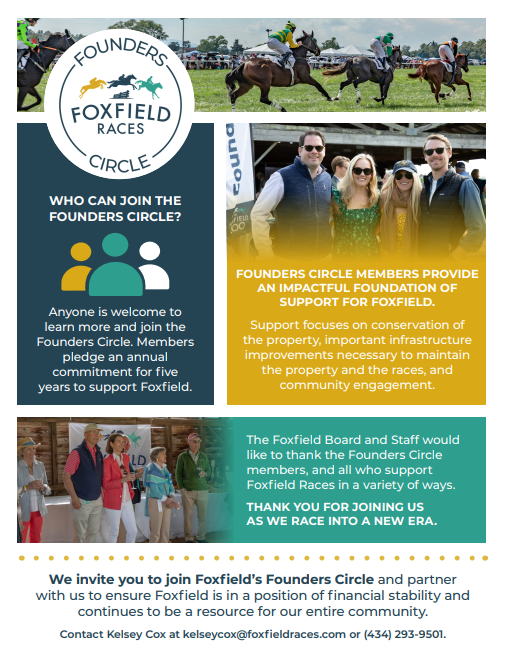 The Founders Circle, established in June 2020, recognizes a group of donors that are forming the cornerstone of philanthropic support for the future of Foxfield. It is built on three levels of investment, featuring donor benefits at each level – Gold, Silver, and Bronze. Each is based on a five-year commitment. There are currently about 60 members in the Founders Circle.
Other donors have made one-time donations of time and money; their generosity in our first year of operations has been helpful indeed. Such community support is a catalyst for Foxfield's future. Again contact Kelsey Cox for more information.
Foxfield Racing LLC is a 501(c)(3) public charity. Contributions to it are tax-deductible to the full extent allowable under the law.
---
Foxfield's commitment to support the community
---
Foxfield Races has given back to the local community from the earliest days, and our dedication to continuing the tradition is strong. Our stated intention is to establish a long-term relationship with a local social justice charity as well as a local medical charity.