The spring races at Foxfield are held on the last Saturday in April, taking advantage of the seasonal blooms and luscious green grass in Virginia. The event is a lively affair, with an average of about 20,000 spectators. Our spring race card features flat racing over terrain, hurdle races, and timber races, with horses and jockeys from all over the United States. There are usually four hurdle races, one timber race, and one flat race. The hurdle races are 2 ⅜ miles, the timber race is 3 miles, and the flat race is 1 ¼ miles, all on our beautiful turf.
Ticket Options
---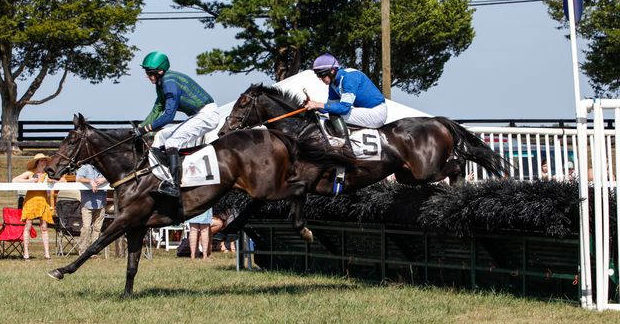 Green Section
Rail w. 4 tickets

Infield w. 4 tickets

General Admission Tickets
after April 1
Children's Tickets (12 & Under)
free
Blue Section
Rail w. 4 tickets

Second and Third Rows w. 4 tickets

General Admission Parking
Carpool Pass for 1 GA parking w. 5 tickets
after April 1
Pink Section
Rail w. 4 tickets

Second w. 4 tickets

Bus Parking
Bus Pass w. 40 tickets
after April 1
Bus Pass

The NEW Orange Entertainment Park
General Admission ticket

after April 1
Paddock Section
Rail w. 4 tickets

Infield w. 4 tickets

Sponsorships
---
Foxfield Races offers a wide variety of sponsorship and promotional opportunities for your business. For more information on how to get involved with either our spring or fall races, please visit our Sponsorship page.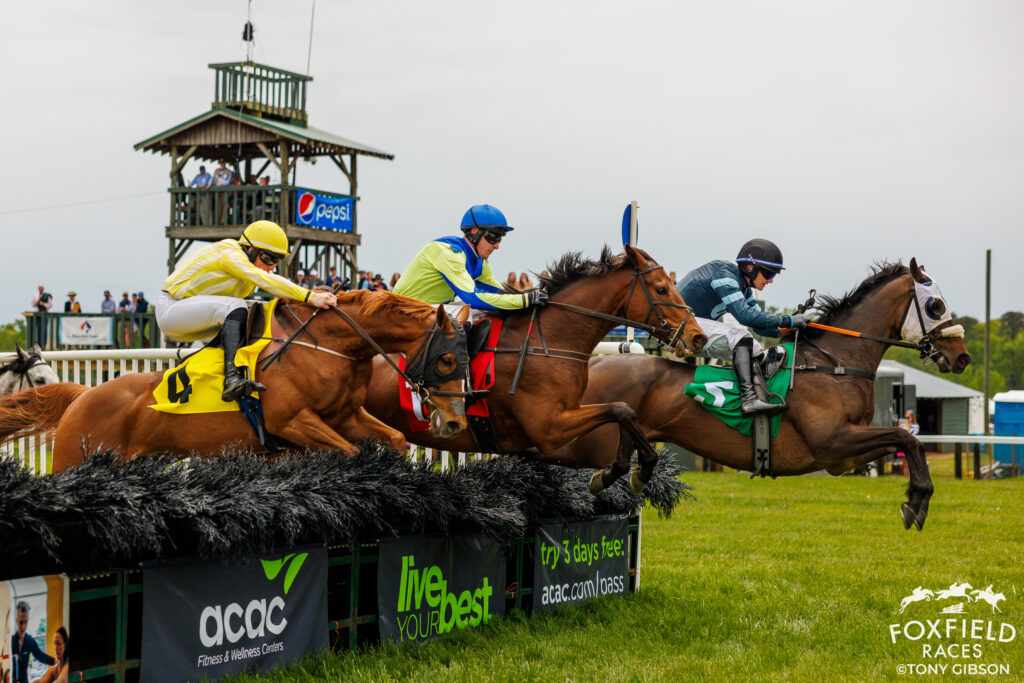 Tents & Hospitality
---
Host your friends, family, colleagues, or staff at the races. Tailgating space tent rentals and hospitality packages available for fall and spring races.
Promotional Your Brand
---
As one of the top sporting events in Virginia, the Foxfield Races offers a unique opportunity for business partnership. As a successful enterprise for over forty years, Foxfield is well known throughout the state as well as the country for it's steeplechase excellence.
Thoroughbred racing is a lifestyle specific experience that offers businesses a remarkable opportunity to reach interested customers in a direct manner. Studies show that patrons who pay to watch a lifestyle event in-person love a brand more than those who stayed at home.
Increase your brand awareness, build trust within your community, and boost sales by partnering with Foxfield. Our combination of hospitality and marketing the ultimate situation for customer retention and growth for more.
Our advertising packages are available for interested parties, please contact the race office by phone (434) 293-9501 or email information@foxfieldraces.com.