PLAN FOR RACE DAY
SUNDAY OCTOBER 1
What to bring:
Each reserved parking space is allowed : 2 fifths of hard liquor (750 ml each), 3 bottles of wine, & 3 six-packs of beer/seltzer/ RTD's.
15 people fit in a reserved parking space without crowding neighbors and the access roads!
Extra trash bags for your space. Please help us in preserving the property by disposing of your trash!
We have food for purchase, but feel free to bring your own.
10 x 10 pop up tents – 4 ft off the rail with corner stakes. Be mindful of your neighbors!
Accompany your children!

Leave at home:
Weapons
No dogs or pets of any kind
No grills or open fires
Loud speakers (radios are okay to play the race calls on 103.9)
Racecourse is off limits unless at certain times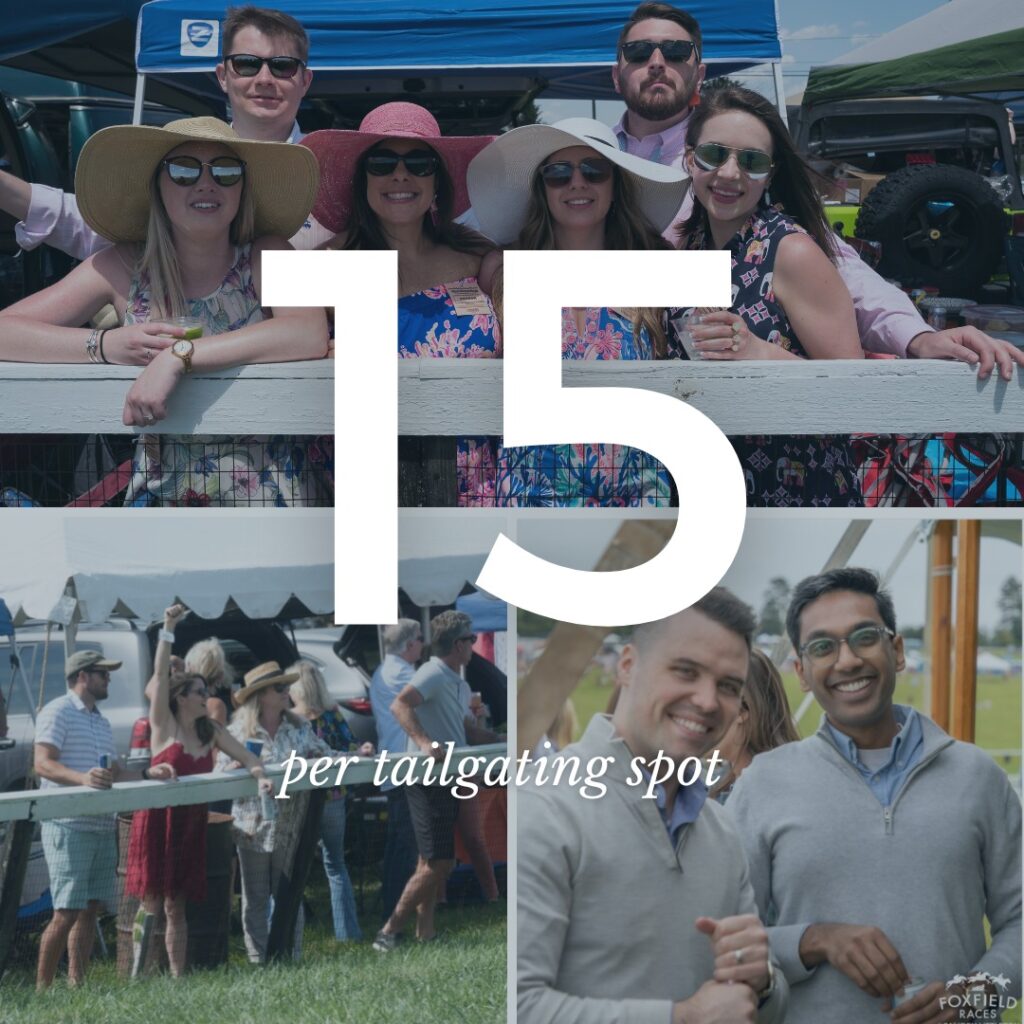 Our advice on how to plan your visit to the Foxfield Races. Contact the race office if you have any questions at [email protected]
Failure to honor race day policies may result in expulsion from grounds, loss of reserved space(s), and prosecution where applicable. Areas will be patrolled for compliance in the interest of safety and adherence to the laws of the Commonwealth of Virginia.